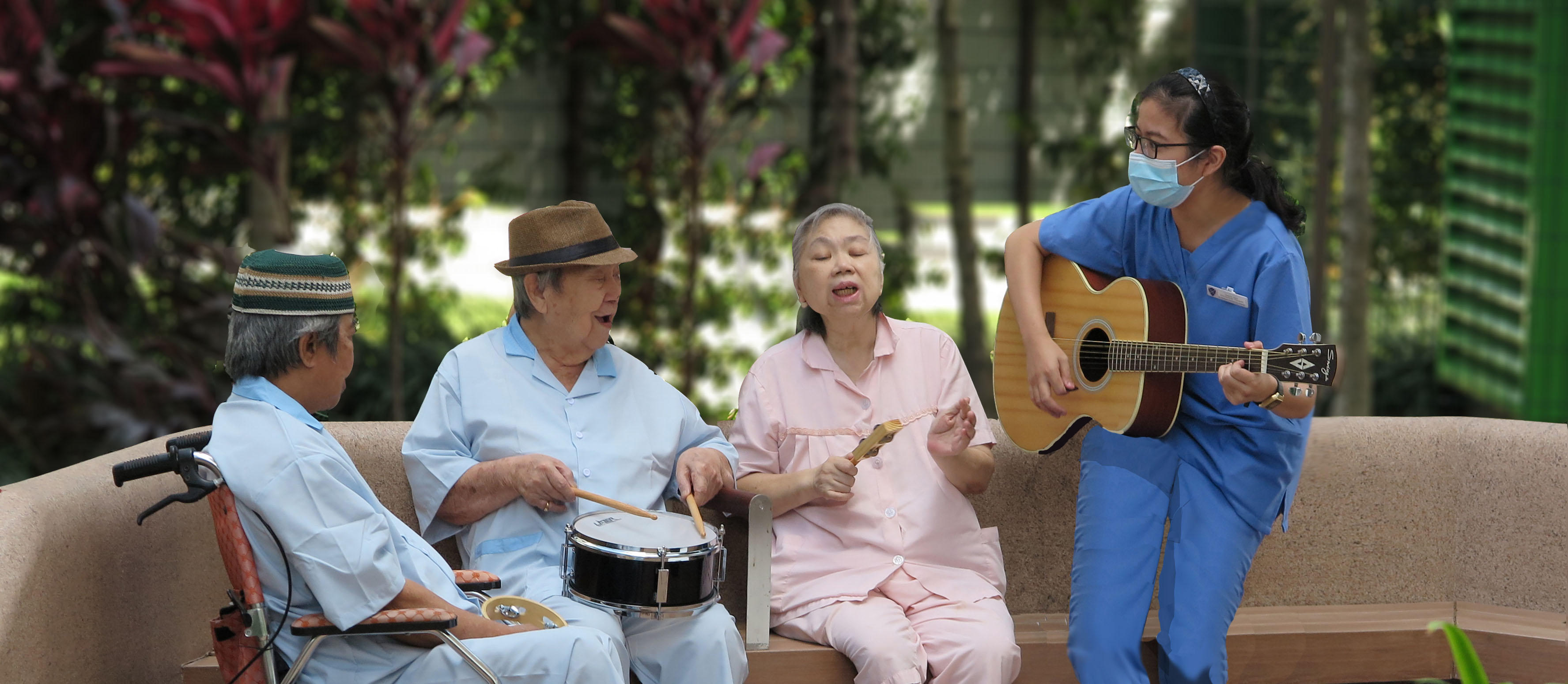 Sharing by David, 87 years old, resident of St. Andrew's Nursing Home (Taman Jurong)
(second from left in the photo)
"At St. Andrew's Nursing Home (SANH) (Taman Jurong), I participate in various activities organized by the care team, including physiotherapy, occupational therapy as well as arts and craft. I enjoy singing and often join fellow residents and volunteers in regular ukulele and sing-along sessions.
My most memorable experience with the volunteers was performing my favorite song "You Are My Sunshine" in front of Senior Minister Tharman Shanmugaratnam, at the SANH (Taman Jurong) Official Opening Ceremony in 2019. That year, we also performed at St. Andrew's Mission Hospital and Singapore Anglican Community Services Charity Gala Dinner. Singing in front of Deputy Prime Minister Heng Swee Keat as well as an audience of more than 800 was indeed unforgettable!
I am grateful for the care team who provides loving care for us. Through meaningful and enjoyable activities, I'm able to live life to the fullest every day. I also hope to spread love and joy to all whom I encounter and light up their lives. My philosophy on love and life, is, 'Love means it applies to everybody. When I see everybody, there's only love.'"
Indeed, with God's unfailing love, SACS provides holistic care across our three pillars of services: Psychiatric Services, Senior Services, as well as Family and Children Services. Partner SACS in enriching lives in the community through your generous giving by clicking here!