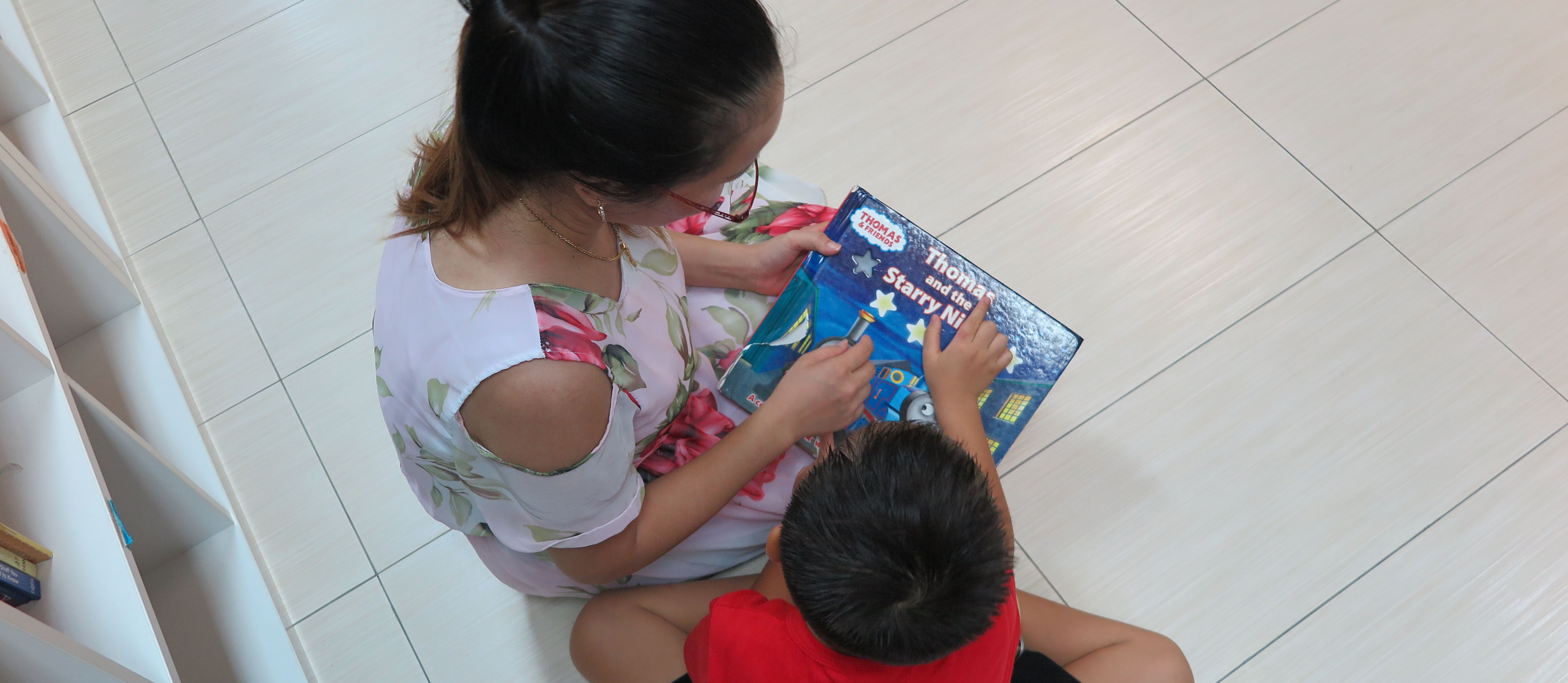 28-year-old Kayla (pseudonym) and her two sons, aged 5 and 7, first stepped into Anglican Family Centre (AFC) in May 2018 due to family violence. When she first came to the centre, Kayla was fearful that her husband would find out where she and her children were residing. Due to her foreign nationality, her lack of familiarity with the systems in Singapore as well as her difficulty in communicating in English, all of these made her anxious and felt inadequate. In the midst of her predicament, she also had to deal with challenging parenting issues. Her two boys had difficulties controlling their emotions and often showed aggressive behaviours towards others.
Starting over was not easy for Kayla, but she was determined to give her sons and herself a better future. Through a holistic recovery approach by AFC, she started to attend various programmes at AFC to learn to cope with her trauma as well as manage various aspects of her life. She participated in regular therapy sessions and joined a mother's group work on family of origin and self-reflection. Furthermore, she attended psychoeducational talks by lawyers. Kayla also voluntarily tends to the vegetable garden in AFC. The centre's residents often use the herbs and spices harvested from the garden for their cooking.
Apart from Kayla, her two children also actively participate in regular therapy sessions, such as art therapy for the younger child and play therapy for the older brother, which help to reduce the incidence of aggression greatly. Both of them are attending childcare and school, which add structure to their daily routines and contribute to the maintenance of their mental and emotional well-being. The boys gradually made strides in their recovery journey and regained confidence. They even stepped out of their comfort zone to perform and emcee at various AFC's events.
Kayla is now a committed and resilient mother with a sunny outlook on life despite the many obstacles she had faced. To become financially stable, she works as a cleaner while managing her boys' schooling issues. Kalya also extends the love and care she had received by providing emotional support to fellow residents at AFC, being an inspiration to other victims of family violence.