All by God's Grace and All for God's Glory
19 October 2020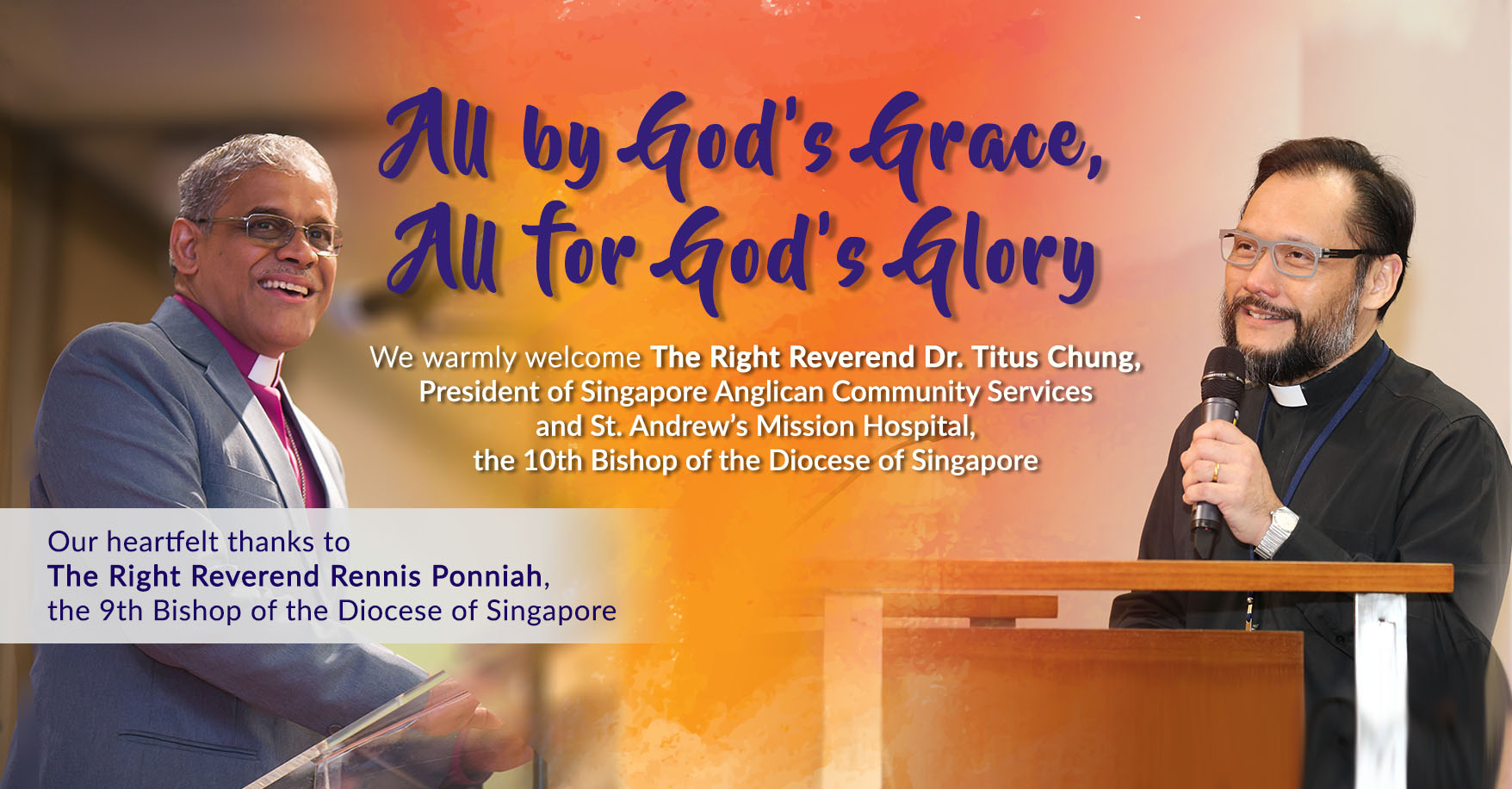 Thank you, Bishop Rennis
On 30 August 2020, the Diocese of Singapore held a thanksgiving service for The Right Reverend Rennis Ponniah, Bishop of Singapore, giving thanks to God for blessing us with a God-fearing leader. At the thanksgiving service, Bishop Rennis Ponniah officially stepped down from his duties as Bishop of Singapore.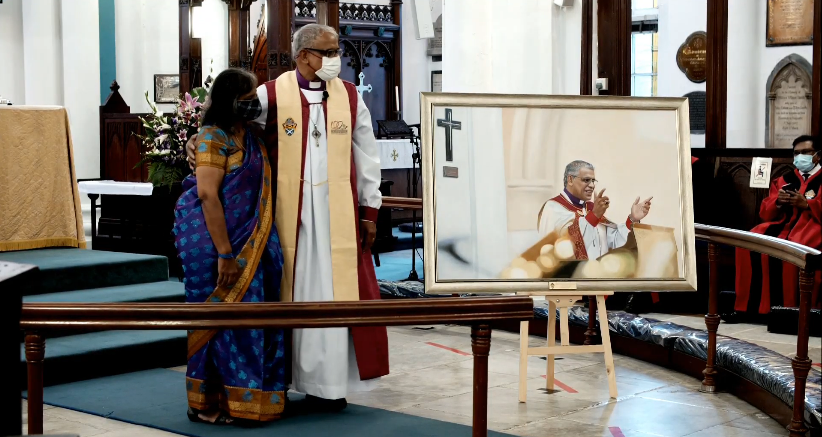 Bishop Rennis Ponniah with his wife at the Thanksgiving Service on 30 August 2020.
Installed as the ninth Bishop of the Anglican Diocese of Singapore on 20 October 2012, Bishop Rennis Ponniah served as Bishop of Singapore as well as President of St. Andrew's Mission Hospital (SAMH) and Singapore Anglican Community Services (SACS) from 2012 to 2020.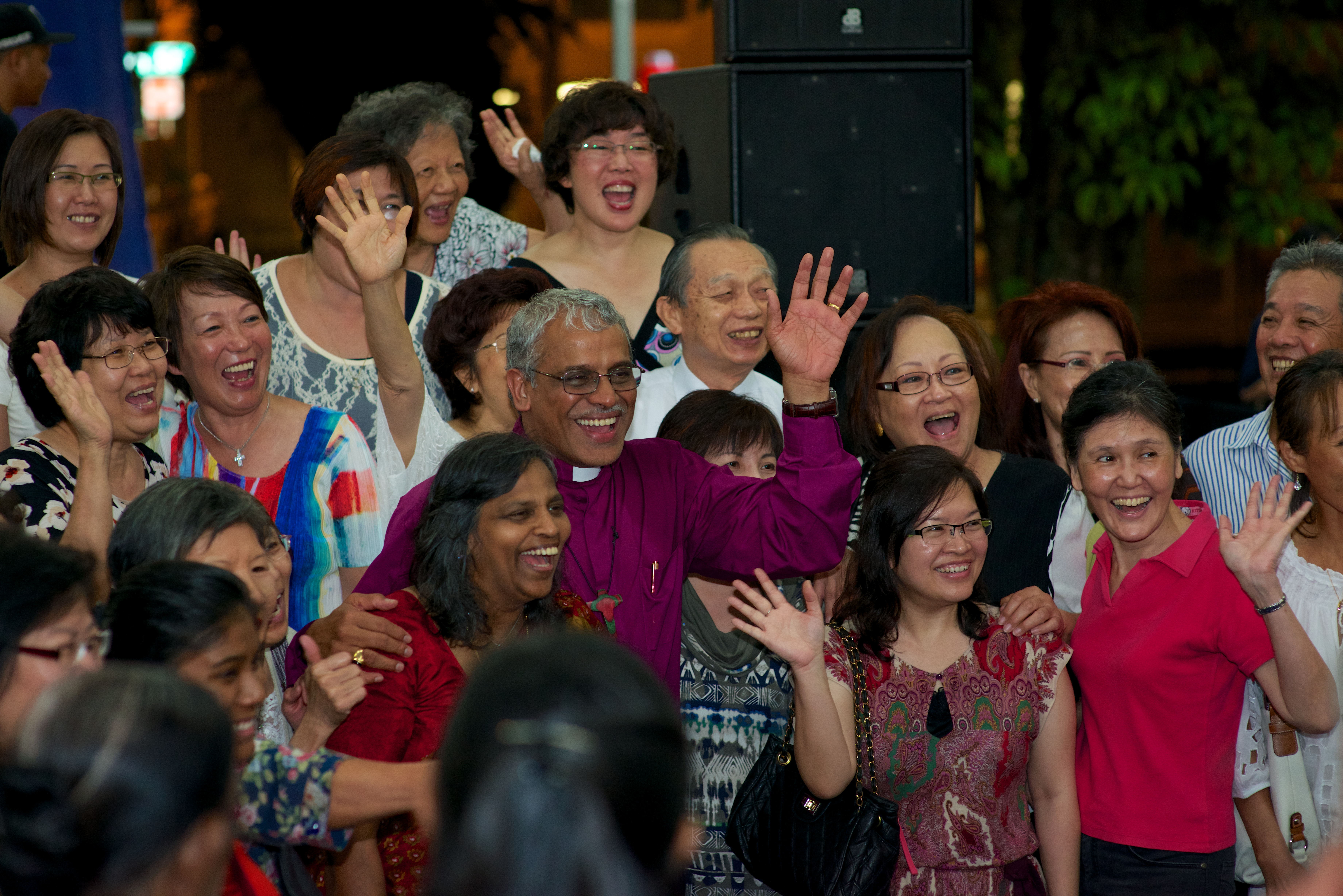 Bishop Rennis Ponniah at his installation service on 20 October 2012 with his wife, Mrs. Ponniah, who he affectionately refers to as his spiritual ally, who does everything in her power to help him fulfill God's calling.
A man after God's heart and a Servant Leader who abides in God's will, Bishop Rennis Ponniah often shared with his co-labourers, "SAMH and SACS are akin to two ships aligned to God's will. Our God-given vision and mission is in doing good works to care for others and to promote the well-being of the nation."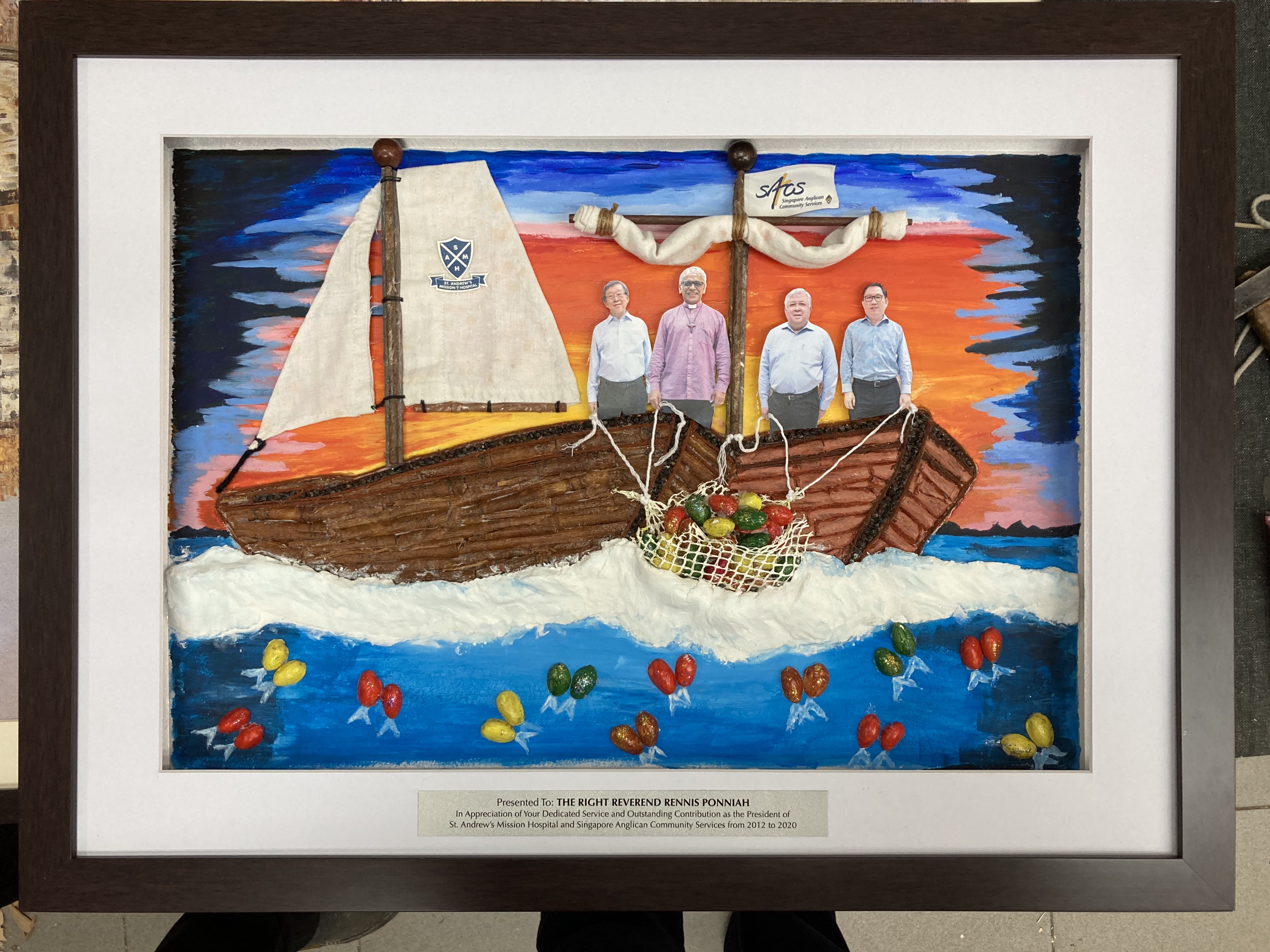 In appreciation of his faithful service in shepherding SAMH and SACS, an artwork "Two boats in unison - SAMH and SACS" was dedicated to Bishop Rennis Ponniah. Handcrafted by the staff of St. Andrew's Senior Care (Henderson), it depicts two boats and their fishermen, who hauled in a miraculous and bountiful catch of fish after they acted in faith. The two boats represent SAMH and SACS, which are steered by their leaders; the miraculous catch of fish represents the good works of SAMH and SACS.
Under the stewardship of Bishop Rennis Ponniah, God empowered SAMH and SACS to be His channel of care and blessing to others in a world with evolving needs. In God's grace and power, Bishop Rennis Ponniah guided SAMH and SACS in growing our four pillars of services: Senior Services, Psychiatric Services, Autism Services, and Family and Children Services. The reach of our services expanded from eight centres in 2012 to 27 in 2020.
Welcome, Bishop Titus
With the stepping down of Bishop Rennis Ponniah, The Provincial House of Bishops appointed The Right Reverend Dr. Titus Chung as the tenth Bishop of Singapore. The Right Reverend Dr. Titus Chung was officially installed as Bishop of Singapore on 18 October 2020 and in accordance to the SAMH Ordinance and SACS constitution, Bishop Titus Chung takes on the leadership role of President of SAMH and SACS.
Ordained in 1997, Bishop Titus Chung was the Priest-in-charge of St. Andrew's Cathedral Mandarin Congregation, Vicar of the Chapel of the Holy Spirit and Chaplain to St. Andrew's Secondary School. He continues to serve as an adjunct lecturer at Trinity Theological College.
"I am humbled and honoured and feeling the weight of responsibility that comes with the office. In an important way, it unfolds and confirms the leading of God in my life and ministry. As much as what awaits ahead may be challenging, I believe God is faithful to those He has called and we will receive mercy and find grace to help in time of need. I look forward to bringing the Love of God to the community together with SAMH and SACS team members."
– Bishop Titus Chung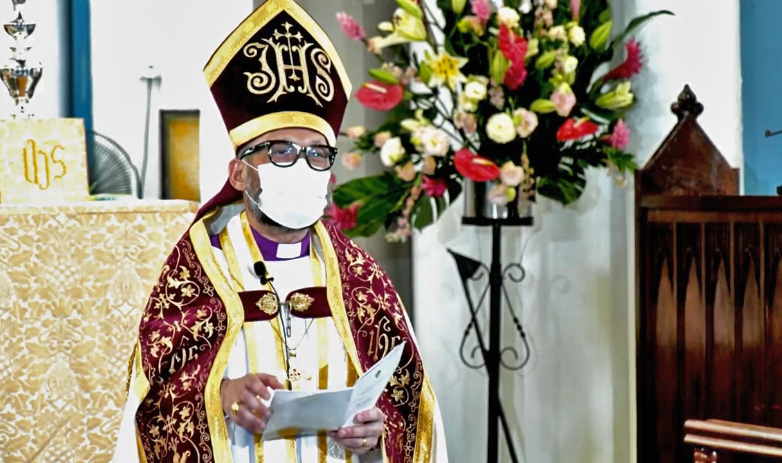 Consecration and installation of Bishop Titus Chung on 18 October 2020 at St. Andrew's Cathedral.
We look forward to Bishop Titus Chung's leadership!