A Day of Thanksgiving for St. Andrew's Nursing Home (Taman Jurong)
30 September 2019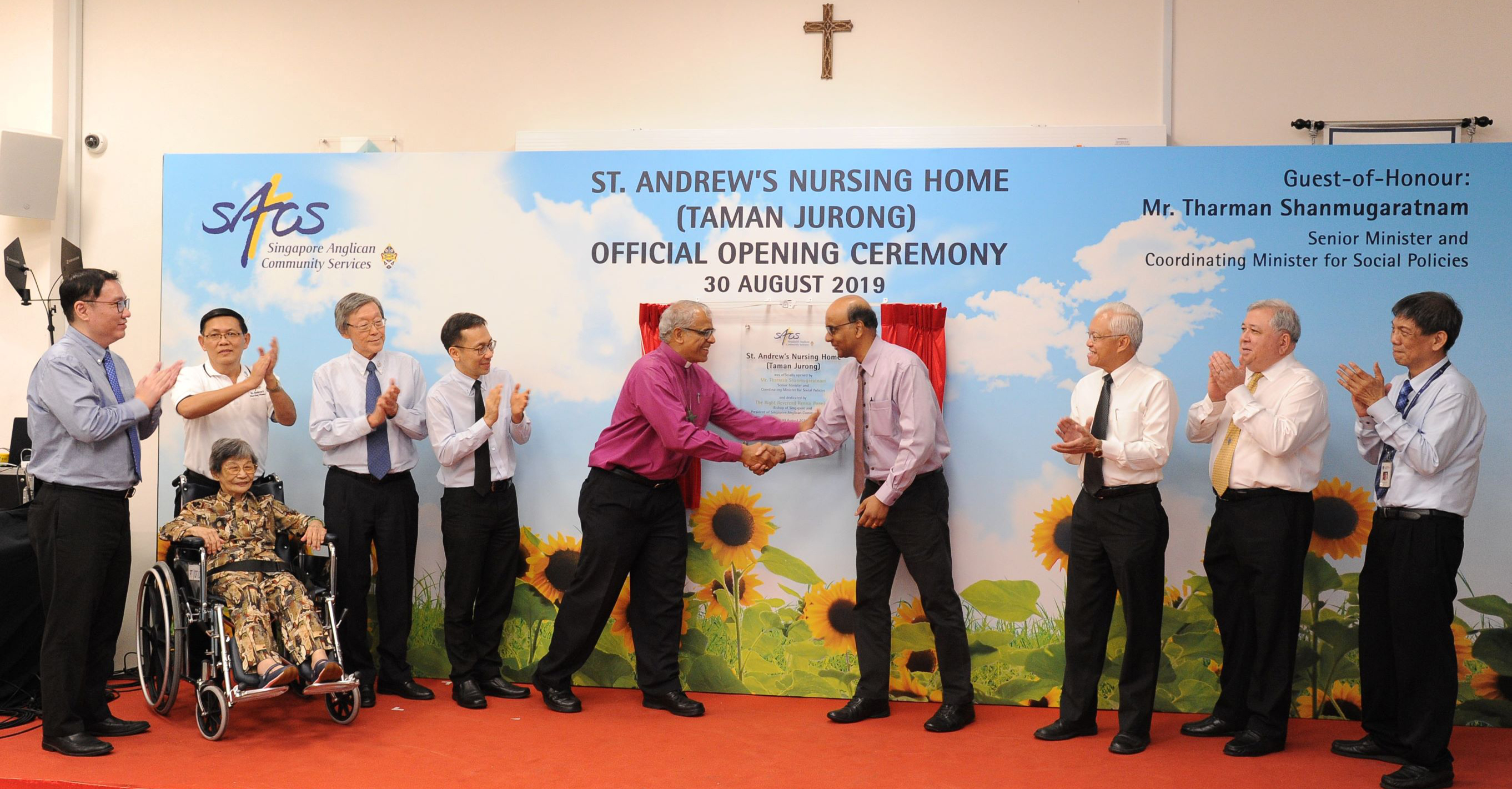 Psalm 95:2 reads, "Let us come before His presence with thanksgiving, and make a joyful noise unto Him with psalms." 30 August 2019 was a day of thanksgiving as SANH (Taman Jurong) held its official opening ceremony and dedication service. This is the fourth St. Andrew's Nursing Home under the banner of the Anglican Church, and the first operated by Singapore Anglican Community Services (SACS) – the other three are operated by the St. Andrew's Mission Hospital (SAMH).
SANH (Taman Jurong) was honoured to have Senior Minister Tharman Shanmugaratnam, Coordinating Minister for Social Policies and Advisor to Jurong GRC Grassroots Organisations grace the official opening ceremony as Guest of Honour.
Highlights of the event included performances by Jurong Secondary School Symphonic Band, SANH (Taman Jurong) Nursing Team, as well as volunteers and residents of SANH (Taman Jurong). Guests and residents also swayed along to a song item by Dr. Alex Su, Vice Chairman of Medical Board and Senior Consultant, Institute of Mental Health, with Mr. Goh Giin Huat as the guitarist.
A commemorative Gustavia Superba tree was planted to mark the official opening of SANH (Taman Jurong), which provides long-term nursing and rehabilitative care for residents, including persons with dementia and mental health issues. The tree serves as a testament to the Anglican ministry of serving the community and the continuous growth of SANH (Taman Jurong).